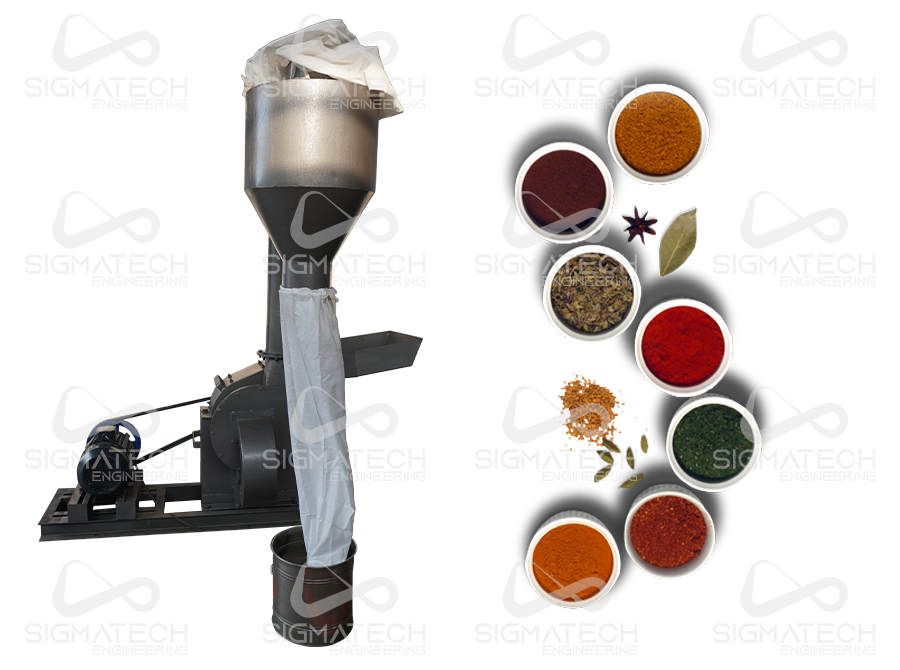 How to Start Spices Grinding Business | Trending Business in 2021
Powdered spices are the most imported ingredient used in cooking. Every food required spices. The spices bring aroma, amazing color, and delicious taste to the food. Some of the common spices are turmeric powder, coriander powder, and chili powder.
If we talk about the demand for spices, then it is highly in demand in Domestic as well as international markets. Garlic powder and Chili powder are the foremost spices that are exported from India.
Moving ahead to the business, then do you know one can earn high profit by starting spices grinding business. Moreover, the spices making business can also be started from home, i.e. home-based profitable business
But the question that arises is, How to start spices grinding business. No need to worry. Today we will share the complete guide to start spices grinding business. Stay tuned with us till the end.
Guide To Start Spices Grinding Business
As we discussed earlier, that India is the largest exporter of spices in the world. Then it is obvious that starting spices grinding business is one of the best ideas. It is the trending business in 2021.
If you want to start your spices grinding business, then go for it today before it's too late. Millions of people are earning huge profits through the masala grinding business, why don't you?
Below are the steps to start a Spices Grinding Business:
Raw materials
Manufacturing Process
Machines Required
License Required
Marketing
Let's get a detailed idea about the spices grinding business.
1.Raw Materials
One of the most important things required to start spices grinding business is the raw materials. It is very essential to have proper knowledge about the raw materials. You must know the quality of the raw materials.
You can begin your business by purchasing the raw materials at wholesale price. The raw materials that are required are Cumin, Fennel seeds, Pepper, Methi leaves, Chilly, Coriander, Turmeric, Mustard, and many more.
2.Manufacturing Process
The manufacturing process of spices grinding is very simple. First, you need to clean the raw spices, then let them dry for some time, once the spices are dried go for the roasting process. Roasting the spices will give aroma, color, and good taste to spice powder.
After this, you need to grind the spices. A grinding machine is used for crushing to convert the masala into powder form. Then Pack the spices neatly and sell them into the market.
3.Machines Required
The machine plays an important role in the masala grinding business. The machines that are required in the spices grinding business are a Grinding machine, pulverizer, Double stage pulverizer, Hammer mill, Spice mill, and Pounding machine.
You must be wonder where to get all these machines. No worries. We are one of the largest manufacturers and suppliers of spices grinding machines in India. Contact us today and get the spices grinding machine at a low price than the market price.
4.License Required
Well, for starting any business license is a must and most importantly if you are starting a food business then you should know what is the license that is required to start the business.
So the list of licenses that are required to start spices grinding business is Registration of Firm, GST Registration, Trade License, MSME Registration, FSSAI Registration, IEC code, BIS certification, and an ISO Certification.
5.Marketing
Last but the most important one is marketing. You should have a strong marketing strategy to gain a huge customer base and to earn high profits. Research in the market what are the things that will attract your customer.
Moreover, you will have to focus on the quality of the product that you manufacture. Quality is one of the most important things that will help you in attaining customers.
Conclusion
In this article, you came to know about who to start the spices grinding business. We have provided a complete guide to start masala grinding business.
If you liked this article, so share it with your friends and family, and don't forget to like, share and comment. Till then stay tuned with us for more such incredible business ideas.