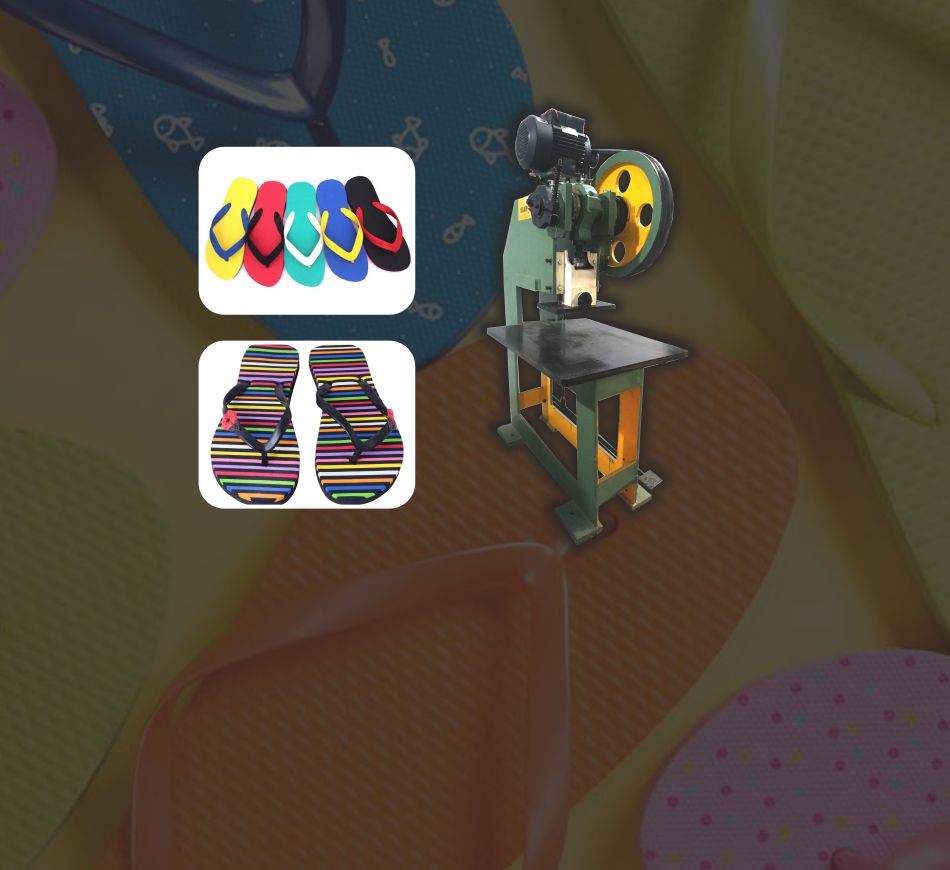 Slipper Making Machine
Sigmatech Engineering is one of the most reputed slipper-making machines manufacturers in Ahmedabad, India. In addition to this, we are also engaged in supplying the best quality slipper-making machines in India.
The slipper making machine provided by us is manufacturing with the best quality of materials. We are also engaged in manufacturing, slipper making plant, electric footwear making machine, heavy-duty slipper making machine, Eva slipper making machine and, electric slipper making machine.
Product Details
Production Capacity – 280-310 Pieces/Hour
Weight – 480-540 Kg
Frequency – 50 Hz
Brand – SIGMATECH
Voltage – 240 V
Power Consumption – 2.5unit
Model – SLAE02
Grade – custom
Horsepower – 1, 2 hp
Material – Mild Steel
About Slipper Making Business
We can say that slipper making business is one of the best businesses because the demand for slippers is never going to end. There is a huge demand for slippers in the market. If you are going to start a slipper-making business then you start it today. No huge investment is required. Most importantly, you can get the slipper-making machines at the lowest price in India.