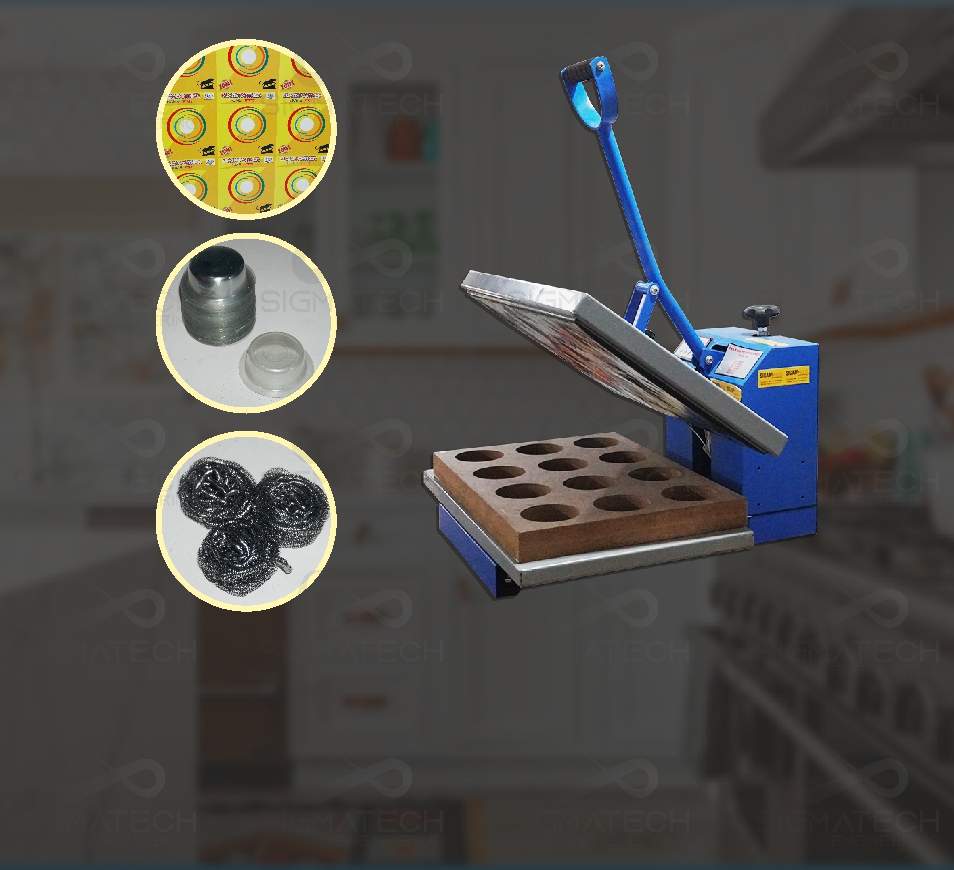 Hydraulic Scrubber Packing Machine
We, Sigmatech engineering are one of the best hydraulic scrubber packing machine manufacturers and suppliers in Ahmedabad, India. We are engaged in producing high-quality hydraulic scrubber packing machines.
We are a renowned company that is engaged in supplying high-quality hydraulic scrubber packing machines at an affordable price in India. Contact us today and get the best quality hydraulic scrubber packing machine.
Product Details
Automatic Grade – Semi-Automatic
Paper Plate Size – Double Die Use 4-8 Inch both Die and Single
Output 1800 – 2400 Pieces in 1 HRS
Total Power – 2.5 KW
Power Source – 220v 50hz
Weight – 210 Kg approx.
Oil Tank Capacity – 30 LTR
Pump Capacity – 8 LTR
Motor Capacity – 2 Hp, 1/3 phase
Motor Company Name – Local
Raw Material – 80 GSM TO 250 GSM
Operating Type – Manual, Semi-Automatic
About Scrubber Packing Business
The scrubber packing business is one of the easiest businesses ever. There is no need for an expert or an operator to use the machine. One can easily use the machine without having any expertise in operating the machine.
The scrubber packing business is a high-profit and low investment business in 2021. You can get the machine directly for us at an amazing price. Contact us today.