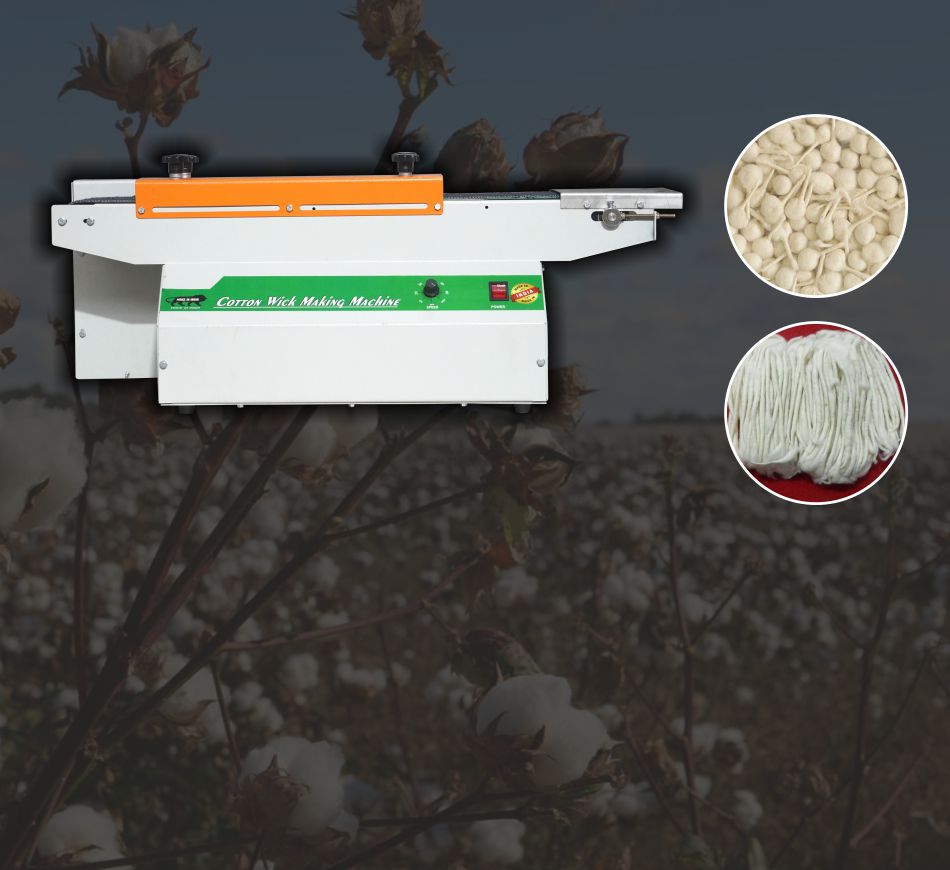 Cotton Wick Making Machine
Sigmatech engineering is a well-known name in the field of machine manufacturing. We are the leading manufacturers and suppliers of the best quality of cotton wick-making machine in Ahmedabad, India.
We are known for providing high-quality of cotton wick-making machines at a reasonable price in India. Get the cotton wick-making machine today and start your own business.
Product Details
Automatic Grade – Manual
Capacity (pieces per hour) – 3-4 kg/8-10 hr
Material – Cotton Wick
Brand – Sigmatech
Shape – Rectangle
Size – 12×24
Color – Blue & White Production
Filling – Manually
Application – For make round/Long cotton wicks
About Cotton Wick Making Business
Cotton wick making business is considered as the high-profit business that too in low investment. Anyone can start the cotton wick-making business by just investing a small amount. If you want to start your cotton wick-making business and looking for the best manufacturer then you can contact us today.